Nuevamente, a pedido de una
insistente lectora
, abrimos el
blogdelatele
a otra estrella de disney, si, de disney Inglaterra. Les presentamos a
Skandar Amin Casper Keynes
, 16, el niño "guapo y bello" segun sus fans de la saga de Disney,
Las Crónicas de Narnia
.
Como ya hemos dicho es un actor inglés, mejor conocido como
Edmund Pevensie
, nombre del último personaje que interpreta en
Las Cronicas de Narnia
junto a los conocidos
Ben Barnes
(el Príncipe Caspian) y
William Moseley
(el Gran Rey Peter). Por la
wikipedia
me entero que este chico es tatara-tatara nieto del famoso científico
Charles Darwin
y además es compañero de cole de
Daniel Radcliffe
. Es decir, una celebridad por donde se la mire.
En el
"Príncipe Caspian"
fue realmente una revelación verlo luchar con una gran destreza y una extraordinaria fuerza interpretativa.
Keynes
ha revelado en una entrevista a un portal británico que quiere ser doctor. Lo cual no sabemos si es una influencia familiar o simplemente por su programa de tv favorito, pues
ha revelado que es fan de Grey's Anatomy (Anatomía de Grey)
. También le gusta Sex and The City y Project Runway.
"La parte médica de Grey's Anatomy es realmente divertida"
, dice Keynes con una sonrisa en los labios.
Sobre su rol en la segunda película de Narnia, Keynes dice que
"fue como regresar para reunirme con la familia, ya nos conocemos todos. También me hizo mucha ilusión tener la oportunidad de rodar en lugares tan bonitos como la República Checa o Nueva Zelanda"
.
En la primera película puso en aprietos a la producción, sobre todo por el vestuario pues creció 15 centímetros durante la filmación. En ese entonces tenía 12 años. Para la segunda película, la producción tomó sus precauciones.
"Para 'El Príncipe Caspian' el departamento de vestuario contaba con un programa de ordenador especial que podía determinar mi ritmo de crecimiento y les ayudó a diseñar mis trajes de manera que aún me sirvieran incluso si seguía creciendo"
, nos externa.
Aquí les dejo las
sensacionales fotos, sin logos, de su más reciente fotoshoop
(las primeras, las cuatro últimas son fotos promocionales del Príncipe Caspian).
Clic en cada una para ampliar
.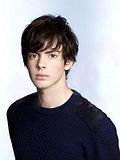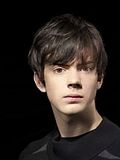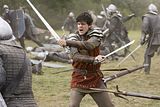 La joven estrella está
hoy por hoy
acaparando la atención de los medios ingleses, dado el gran perfil y futuro que tiene por delante. Aquí les dejo como PLUS
un vídeo
de una reciente entrevista en ITV-News. Nótese la informalidad y sencillez de este joven actor, ninguna pose especial para las cámaras,
simplemente sensacional!
[Fuentes:
Wikipedia
,
Starcentral
,
LiveJSKeynes
]